This beautiful 1964 Ford Thunderbird was spotted in Frisco, TX. I was headed to a local business and saw this machine in my peripheral vision. At this point, my eyes and instincts are pretty much trained to hunt and find unique cars during my daily routine.
What I like about this car are the nice long hood and sculptured side panels; the front-end specifically has a very distinguished and aggressive look with chrome for days wrapped around the double headlights, grille, and bumper.
This Tbird has details everywhere you look; notice the fender-top mounted turn indicators and the ultra-cool and prominent scoop which is about halfway back on the hood with T H U N D E R B I R D spread across the front leading edge of the hood.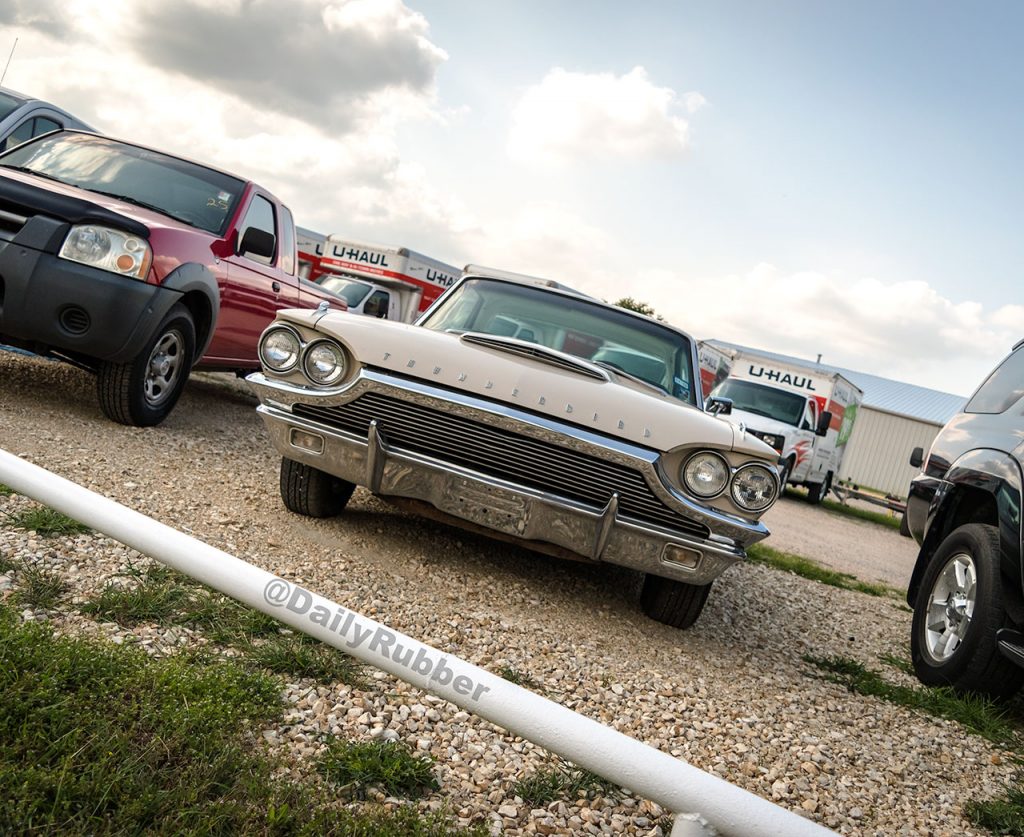 At first glance, the car appeared to be all original, perhaps with one repaint since it rolled off of the assembly line back in '64. It was pretty much rust free with the exception of one small spot I noticed on the rear quarter panel.
It really didn't matter from which angle I looked at this Thunderbird, even the rear-end was packed with intricate details. The taillights were large and rectangular, which covered probably more than half of the bumper.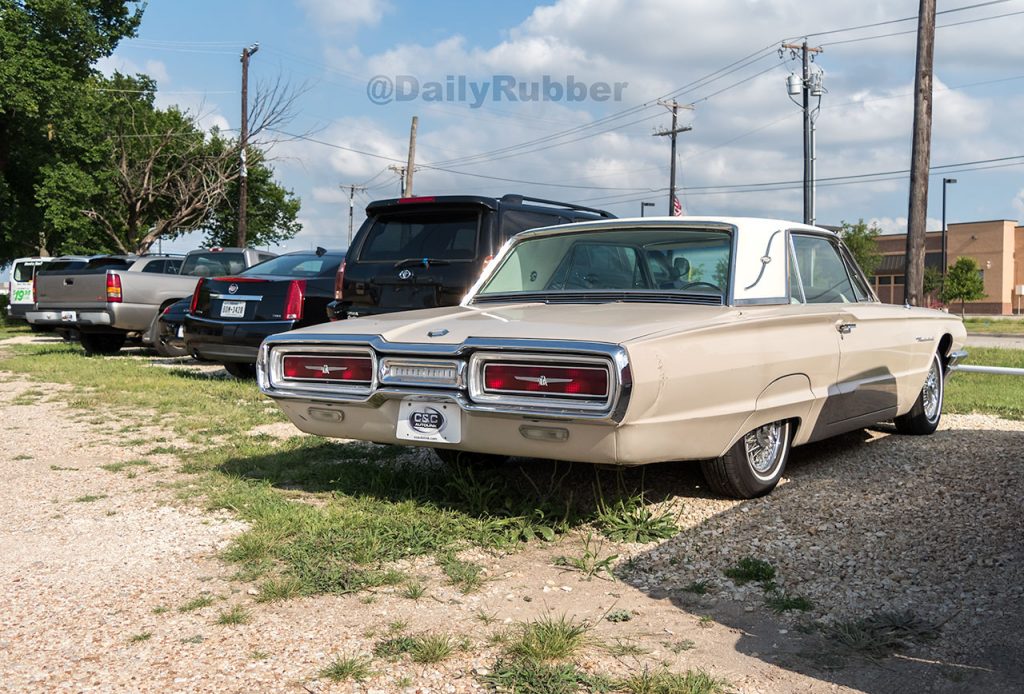 The T-Bird's trunk panel insert between the lights was chrome and spelled out "THUNDERBIRD" with two chrome emblems mounted in the center of each lens. The lens itself appeared to be in good condition with no breaks or cracks.
I couldn't really capture the interior because the windows were up and the reflection on the glass made it hard to photograph. However, what I did see was amazing. The interior had a very clean, fresh look, complete with a linear speedometer; and the controls, instruments, and gauges were positioned so they are easily accessible for both the driver and passenger.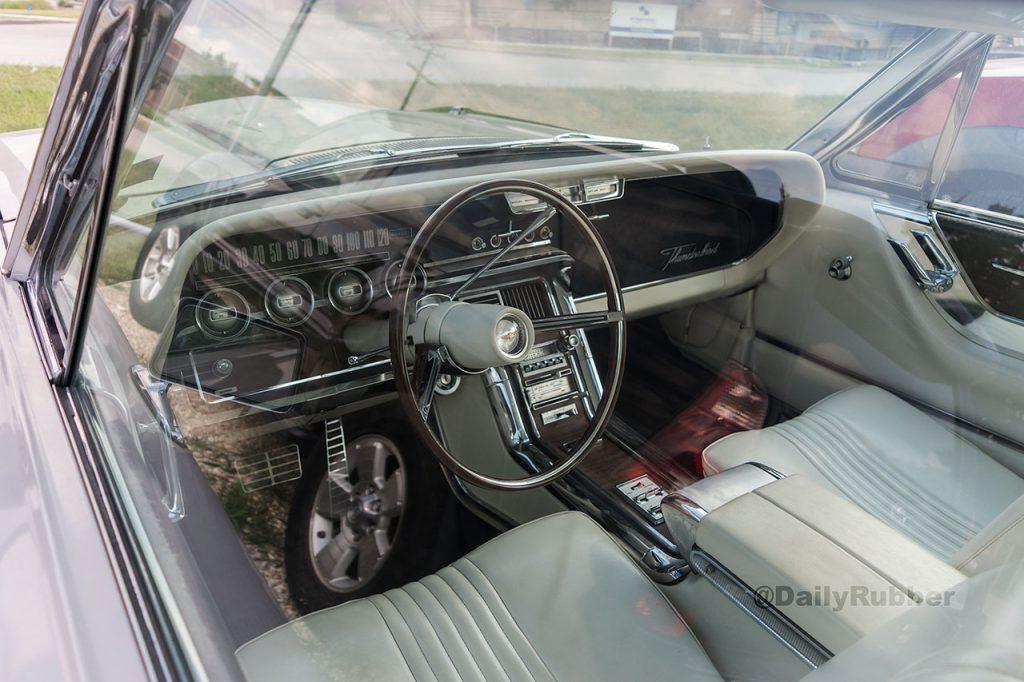 An all around great find.
As seen on www.DailyRubber.com